MOST EFFECTIVE WAYS TO OVERCOME THE PROBLEM OF "INCREASING RAPES" IN INDIA
The horrifying & traumatic experience of "rape" can be explained by its victim only. I would feel proud if with the help of this article I could contribute to create an environment where each Indian woman could live without fear. They would not be asked to"stay at home after dark","don't go alone", "do not cross your limits being a girl","and don't wear this" and blah.
Tune into any news channel, there is hardly any day when we do not listen to any news related with it. Worst of all & most shameful fact is that from an infant to old age female have been raped in our country. According to NCRB (National Crime Records Bureau), it is the fourth ranked crime against women.
To make our country safer for women & to get rid of such devils certain initiatives are expected from:
Females
Government and
Society
Role of Females
We really don't know when the government is going to pay special attention to this issue or when our society will change its attitude towards women. Hence our own role becomes the most important for our own security. Undeniably each victim fights like hell to escape such situation but are forced to face the most painful moments of their life. There are certain things each woman must consider for her protection.
Each one wandering around is not a rapist but they do not have any special mask too so believe in your sixth sense if anyone trying to be too sweet without any reason. 98% of rapes are reported to be done by closed ones or knowns. Do inform your parents or police for anything weird.
Get your sister, daughter even mother learn self defense mechanism.

Do not ever accept any drink from stranger & never consume too much of alcohol to lose your consciousness. Be alert at pubs & clubs.
Keep some weapons which you can use easily like nail cutter, knife or pepper spray etc. to protect yourself.
If travelling alone beware of auto or taxi drivers. Pretend to converse with someone. (Whenever I am travelling alone or with my kids in any taxi or auto I pretend to talk on phone as if talking to some policewala who is my father, uncle or brother sometimes.).
I am not against any kind of outfit worn. If clothes were responsible for rapes then women who wear bikinis in western countries would have been raped every day. if clothes were responsible than what about child rapes? Instead I suggest wearing anything keeping culture and surroundings in mind because things cannot be changed overnight.
Use various anti rape apps to track your location by your parents.
use different type of tracking apps to be connect with your family and you can easily inform them from anywhere.
Always remember that you are not the culprit & answerable to anyone so get up live your life & fight for yourself. It may sound ideal but believe me it is better trying to live life courageously than dying each moment.
I have met many girls who kept mum and din't complain about anything to anyone because they were afraid that if they will take step then it will get more worse than it is. The problem starts when a girl don't share it with her family. Reasons could be many, but one major reason according to a studies came to known is girls don't share this type of problem with family or parents because the believe that if they will share it then their parents will put a ban on them from going out, hanging out with friends and doing from other things may be. (Girls thinks that they will loose their freedom and will have to at home all time thats why they don't share it with parents.)
Role of Government
According to NCRB (National Crime Records Bureau) number of rape cases (FIRs only) in our country is:
| | | |
| --- | --- | --- |
| Year | India | Delhi |
| 2012 | 24,923 | 706 |
| 2013 | 33,707 | 1,636 |
| 2014 | 37,413 | 2,085 |
| 2015 | 34,651 | 2,095 |
Kidnapping and abduction of women also increased in 2015 — to 59,277 cases from 57,311 in 2014.
In most cases accusers are known.
Seeing the data which is based only on "reported cases" I can say whatever laws or regulations we have if were that effective, would have surely decreased the numbers. In fact, it is more shameful to share the views of our so-called leaders & politicians on rape. ("They are boys, mistakes happen" was statement given by Mulayam Singh Yadav). After Nirbhaya case I can hear gang rapes or such shameful incidents more regularly as if rapists have known the system in a better way which cannot harm them that easily & early. Perhaps our government is creepy here because I have never heard the daughter, sister or wife of any politician being raped who remain under the security paid by our taxes. I would recommend my country government to follow rules of countries like Saudi Arabia, Afghanistan where death penalties, castrations are real effective tools to instill the fear amongst these predators.
Most of the rape cases in our country are not even reported & we know the reasons too. It is expected from government to make changes in whole system like way of interrogation from victim, providing security to victim for reporting cases, helping victim to regain self confidence. If the government cannot be fast & strict with rapist then it should legally empower each girl to use weapons for their own safety.
Role of Society
Uneducated mass, patriarchal society, some psychotic elements, personal revenges and many other factors are responsible for animal like behavior of males who should actually be a savior of women.
Society should help purge victim out of pain she had & still living with. Try & put yourself into her shoes & imagine the trauma she's been through.
We Indians really get stimulated by movies, media and celebrities. Shahrukh khan who in his most communications conveys how much he respects each and every women in his life whereas Aamir Khan in "Dangal" & his new advertisement has been shown with his daughters who are as strong & smart as any son could be is really admirable. Similarly there was a show "Fatmagul". A tale of rape victim who fought courageously in spite of all ups & downs was able to get all the culprits involved behind the bars & started living a normal life. Such messages, soaps are always helpful to uplift the respect of women in our society.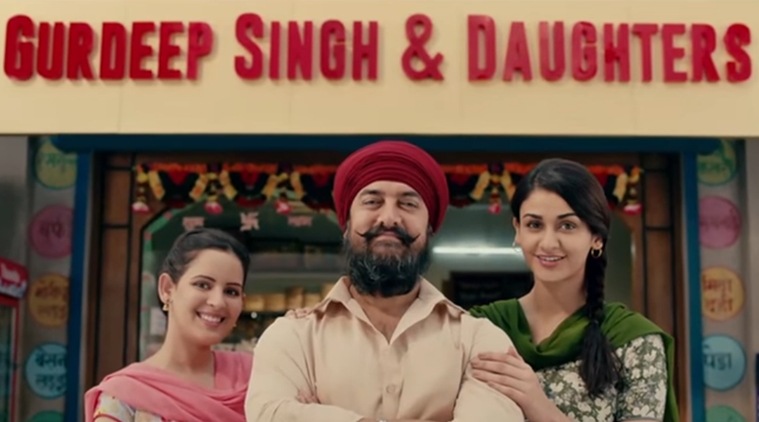 I would like to share an incident of my life during teenage when along with my sister & a friend, we were coming back from Delhi via train after having spent full day at trade fair. It was my first trip to Delhi without my parents. Other than three of us there were hardly four more girls in the compartment. There was no light in train whenever it left any platform. There was a bunch of boys double of our strength who would throw pebbles on us or tease us whenever light was turned off (which I later got to know that turning off lights was also done by them to tease us). I was scared to death & praying each moment to reach home safely. Everyone in compartment was noticing it but no one bothered to stop them. All of a sudden around four boys came & sat with us who even scared me more but soon we realized these boys sat with us only to protect us, to tell those devils that these girls were not alone. They not only were "daring real men" but our saviors too that night. I really do not remember their face or rather I did not even look at them but would never forget their gesture throughout my life.
If each person be it male or female does not allow the people around them to talk or behave disrespectfully with any women and helping any women in trouble to escape from the situation of being raped can actually contribute to make our country "a rape free country".
You may also like...